The two main characters
When you think about it... Ms. Dakota Johson doesn't perefectly fit the role of Anastasia Steele but you know... maybe she's better than the rest or ist the way she acts... We know that EL James won't
let anything bad to the movie because the story is just such a hot issue and ...
pretty sure that the movie will be sooo soo hot... Let us wait for the premiere in August next year :))  Typically, Ana should be small framed and innocent looking... In my own opinion, the only thing I'm worried of is her height.. I like the fact that Christian towers over Ana, its sweet and cute.. but according to the net, Dakota is a fashion model and I am scared that she is very tall, she looks long legged but I have no idea what her height is... but I hope it all works well...
For sexy Christian Grey, a lt of fans are extremely disappointed about Hunnam... They were all Matt Bomer gals and Ian Somerhalder lassies... Some of the fans accept the Sons of Anarchy star which is Charlie Hunnam, they say that.. yeah, they could deal with Mr. Hunnam, he's got the body... He is tall, okay :)) that is good news, he looks like he can work those whips...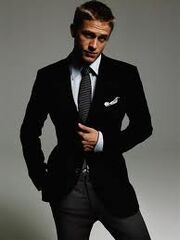 And for the other cast members..
I hope they choose well...
Ad blocker interference detected!
Wikia is a free-to-use site that makes money from advertising. We have a modified experience for viewers using ad blockers

Wikia is not accessible if you've made further modifications. Remove the custom ad blocker rule(s) and the page will load as expected.