Looks like Ana is ready for a masquerade ball in the new Fifty Shades Darker poster and teaser trailer. The 20-second teaser released today is just that.. a HUGE teaser and we cannot WAIT for the new film. In the meantime, the worldwide trailer debuts tomorrow, Tuesday Sep 13. "Intrigued?" Yes, Christian. YES.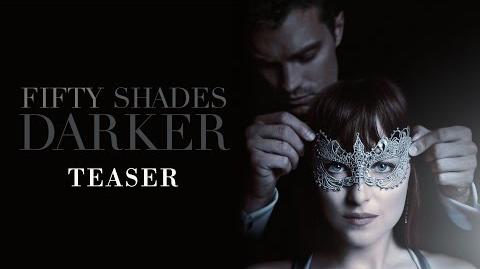 Ad blocker interference detected!
Wikia is a free-to-use site that makes money from advertising. We have a modified experience for viewers using ad blockers

Wikia is not accessible if you've made further modifications. Remove the custom ad blocker rule(s) and the page will load as expected.