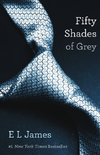 Hot off the heels of
a recent reveal regarding the film's director
, there's even more good news for all you 50 Shades fans -- Focus Features has announced that they're adaptation of the popular novel will be in theaters a little more than a year from now, on August 1st, 2014,
While details surrounding things like casting are still scarce, we're guessing information towards that end will begin to surface in the coming months -- and you know we'll have the scoop!
---
---
Ad blocker interference detected!
Wikia is a free-to-use site that makes money from advertising. We have a modified experience for viewers using ad blockers

Wikia is not accessible if you've made further modifications. Remove the custom ad blocker rule(s) and the page will load as expected.