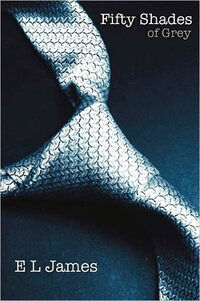 For lovers of Fifty Shades of Grey, news of an upcoming movie is downright exciting. Universal and Focus have plans to turn the novel trilogy into a movie trilogy.
But we have a lot of questions--first of all, who is going to play Christian Grey and Anastasia Steele? Since technically, the first novel started out as Twilight fan fiction, perhaps cast members from the Twilight franchise would be suitable. Or perhaps an unknown, given the racy and underground nature of the books.
And most importantly, is it going to be R-rated or go straight for NC-17? What do you think? Let us know in the comments.
Source: Entertainment Weekly