The fans have spoken and the latest votes are in for the fantasy cast of Fifty Shades of Grey. We updated the current top choices for the characters, but there is still time to pick your winners! Don't agree with the top casting picks so far? Only you can change the outcome by voting for your fantasy choices!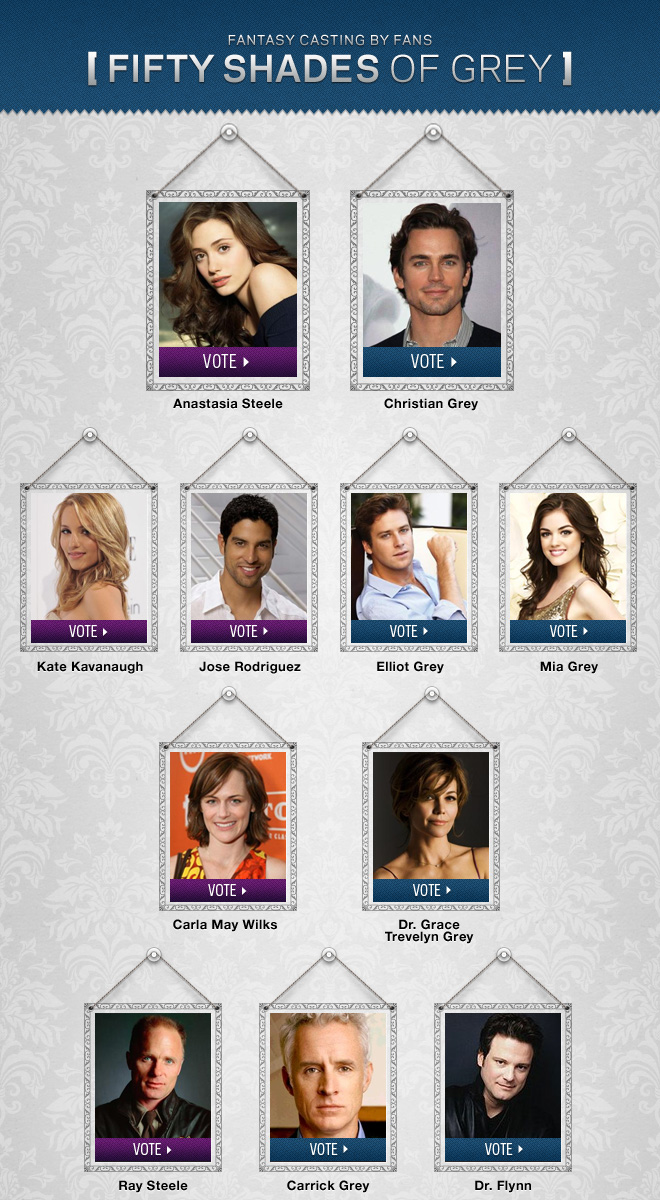 Ad blocker interference detected!
Wikia is a free-to-use site that makes money from advertising. We have a modified experience for viewers using ad blockers

Wikia is not accessible if you've made further modifications. Remove the custom ad blocker rule(s) and the page will load as expected.