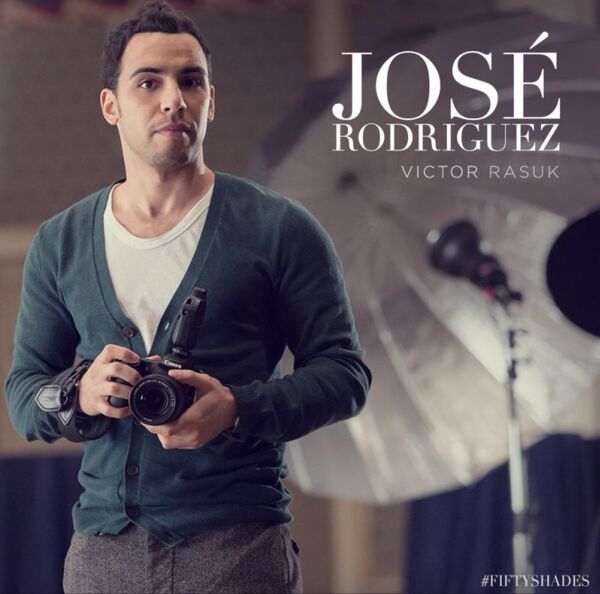 If you're going to go up against Christian Grey especially for the romantic interest of Anastasia Steele, you'd better be hardcore. Good thing Victor Rasuk is known for his method acting.
How he will manage to stay in character as Jose Rodriguez on and off screen? Hopefully not carrying around a Nikon and shooting photos of everyone… or wait. What in the world… did I just say not to take photos of this sexy cast?!
The Dominican actor has starred in Lords of the Dogtown, Haven, and How to Make it in America and knows how to dress. The man looks amazing on the red carpet. If you're the love rival of Christian Grey and going to star opposite Jamie Dornan in Fifty Shades of Grey, you best be able to make your own impression in or out of a suit, yeah? When asked Rasuk said he'd be fine with nudity except of course he doesn't have any of those scenes.
How lucky is Dakota Johnson (Anastasia) although to have such hot options?! Wowzers!
Source: FanGirlish.com
Ad blocker interference detected!
Wikia is a free-to-use site that makes money from advertising. We have a modified experience for viewers using ad blockers

Wikia is not accessible if you've made further modifications. Remove the custom ad blocker rule(s) and the page will load as expected.