"Fifty Shades Darker" has already found a screenwriter but the position vacated by "Fifty Shades of Grey" director Sam Taylor-Johnson has not been filled.
A source close to the film's production reportedly told Hollywood Life that the series' author E.L. James has asked for the post but Universal Pictures executives decided it would not be good for the film.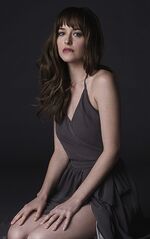 "They are hesitatnt in putting E.L. James in that position," a source said. "She wants to do it, but the studio obviously sees the nightmares that could come from that."
Taylor-Johnson announced her departure from the franchise in March.
In a statement obtained by Deadline, the director said, "[It] has been an intense and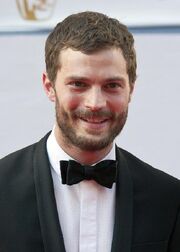 incredible journey for which I am hugely grateful. I have Universal to thank for that. I forged close and lasting relationships with the cast producers and most especially, with
Dakota Johnson
(
Anastasia Steele
) and
Jamie Dornan
(
Christian Grey
)."
Taylor-Johnson's statement continued, "While I will not be returning to direct the sequels, I wish nothing but success to whosoever takes on the exciting challenges of films two and three."
Prior to the film's release, the director spoke to Porter magazine about clashing with James on set.
"It was difficult, I'm not going to lie," the director said. "We definitely fought, but they were creative fights and we would resolve them."
Apart from Taylor-Johnson's story about James' demands to have control over the first film's direction, the author also previously expressed her intention to be more involved in the upcoming film, according to Variety. James reportedly offered to write the movie's screenplay but the spot was given to her husband, author and screenwriter Niall Leonard.
No news on who Universal is eyeing for the project has been released, but a source reportedly said that "it's going to be someone new and the announcement will probably made around July. They want a director who is not well known so they can keep the costs down and allow the studio and E.L. to get their way and their vision."
Ad blocker interference detected!
Wikia is a free-to-use site that makes money from advertising. We have a modified experience for viewers using ad blockers

Wikia is not accessible if you've made further modifications. Remove the custom ad blocker rule(s) and the page will load as expected.