Hey Fifty Shades fans!
Would you love the opportunity to have your own Anastasia-like rendezvous in the office of Mr. Christian Grey? Would you love to work at THE Grey Enterprises Holdings, Inc.? Then you are in luck...Mr. Grey will see you now. Click here to apply for the internship of a lifetime!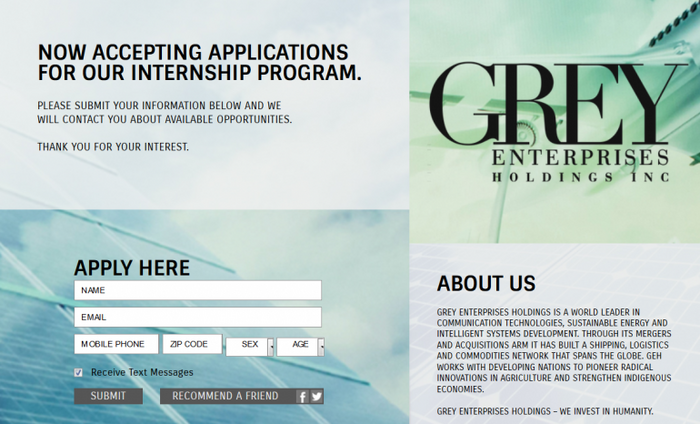 Okay, okay, we are only kidding. BUT the Fifty Shades of Grey (film) people have created this fake application as their new official website. You can enter your information in the application section to be on their mailing list! It's a pretty cute idea.
UPDATE:
This is what you receive when you apply for the job!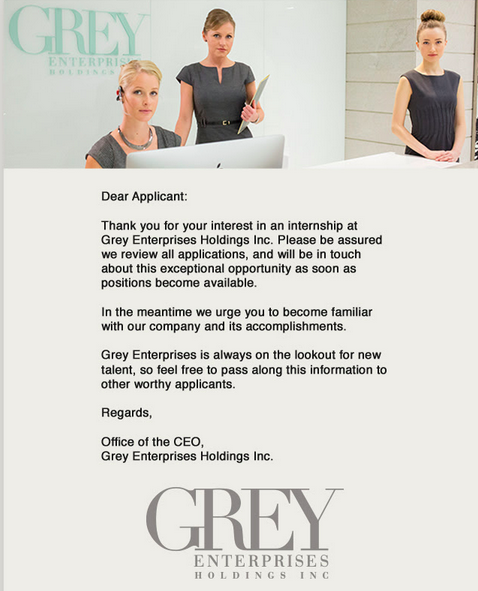 ---
---
Ad blocker interference detected!
Wikia is a free-to-use site that makes money from advertising. We have a modified experience for viewers using ad blockers

Wikia is not accessible if you've made further modifications. Remove the custom ad blocker rule(s) and the page will load as expected.