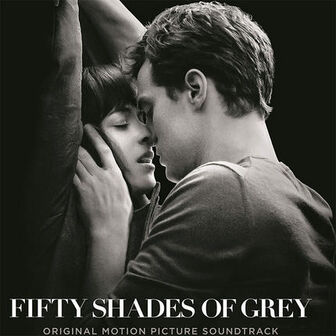 The full
Fifty Shades of Grey Soundtrack
 playlist has been announced and we couldn't' be more excited! So far we've loved what we've heard from
The Weekend
and 
Ellie Goulding
. Especially because music takes such a central role in this story and that it means so much to Christain Grey. 
Not only are there new tracks from Jessie Ware and Sia, there's also classic by Frank Sinatra, Annie Lennox and The Rolling Stones as well as remixes from Beyonce.
And did you see Oscar-nominated composer Danny Elfman at the end there with "Did That Hurt?" We can't wait!
1 "I Put A Spell On You (Fifty Shades of Grey)" - Annie Lennox
2. "Undiscovered" - Laura Welsh 
3. "Earned It (Fifty Shades Of Grey)" - The Weeknd 
4. "Meet Me In The Middle" - Jessie Ware
5."Love Me Like You Do" - Ellie Goulding 
6. "Haunted (Michael Diamond Remix)" - Beyoncé
7. "Salted Wound " - Sia
8. "Beast Of Burden" - The Rolling Stones 
9. "I'm On Fire" - AWOLNATION 
10. "Crazy In Love (2014 Remix)" - Beyoncé
11. "Witchcraft" - Frank Sinatra 
12. "One Last Night" - Vaults 
13. "Where You Belong " - The Weeknd 
14. "I Know You" - Skylar Grey
15. "Ana And Christian" -Danny Elfman
16. "Did That Hurt?" - Danny Elfman
Ad blocker interference detected!
Wikia is a free-to-use site that makes money from advertising. We have a modified experience for viewers using ad blockers

Wikia is not accessible if you've made further modifications. Remove the custom ad blocker rule(s) and the page will load as expected.